Shipping costs & Delivery times
All of our items have a stock status. When you order items with stock status "in stock" , we'll shipp your order within 24 hours. Items that are not immediately in stock are generally shipped within 1 to 3 business days.
When one of the ordered items is not in stock, we'll wait until the order is complete before shipping. This way, we can keep the shipping costs low and our prices attractive. Please, note that we do not send packages to PO boxes. 
Enjoy your favorite dart products with free delivery* across the USA for all orders totaling $200 or more. *Please note, while we strive to offer free delivery, certain locations outside standard coverage may have limitations.
To check if your area qualifies for free delivery, enter your shipping address during checkout. If not eligible, a region-specific shipping fee will apply.
In the table below you can find the delivery times and shipping costs.
All the shipments are fully tracked and including state specific taxes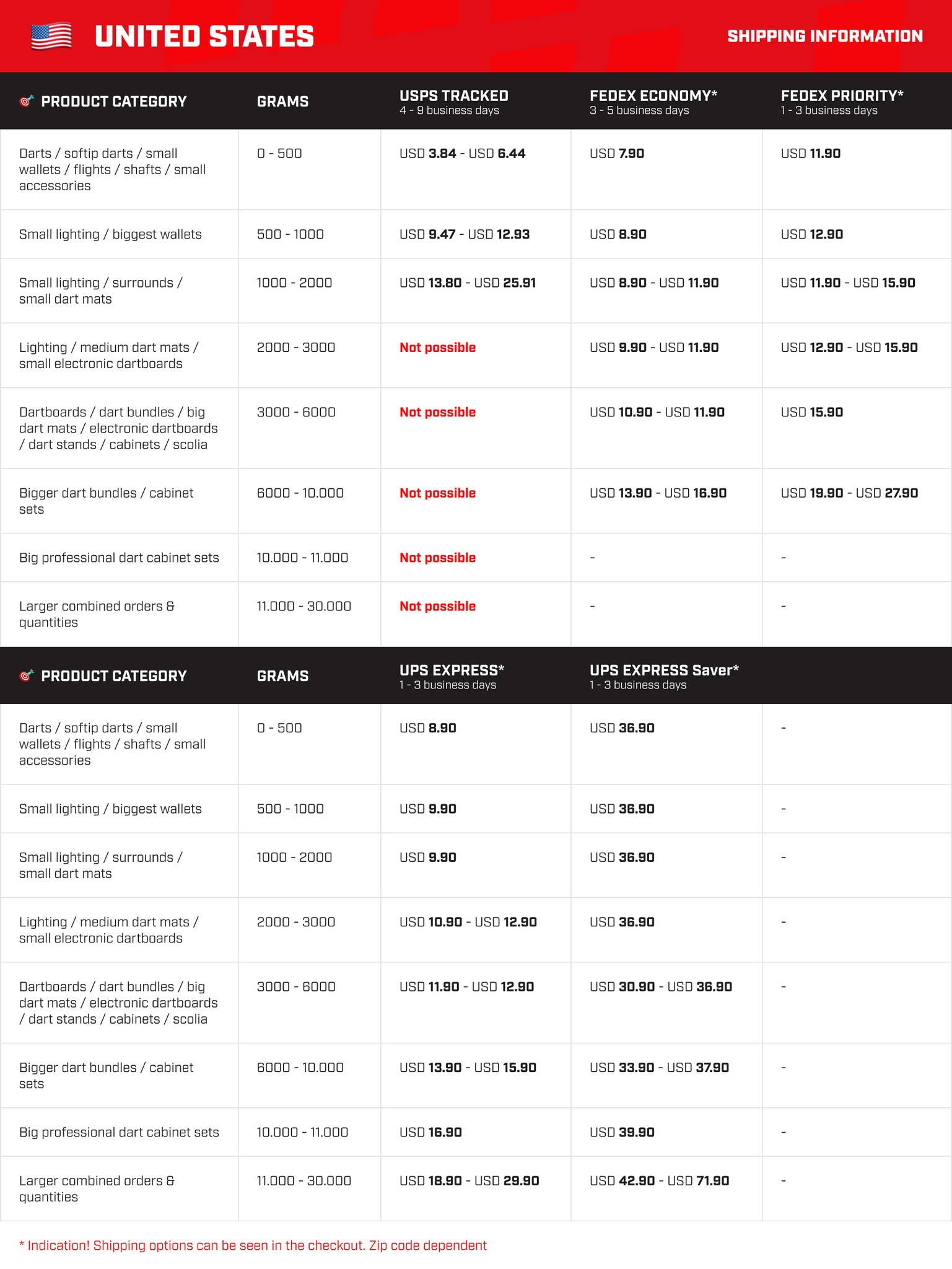 Rest of the World