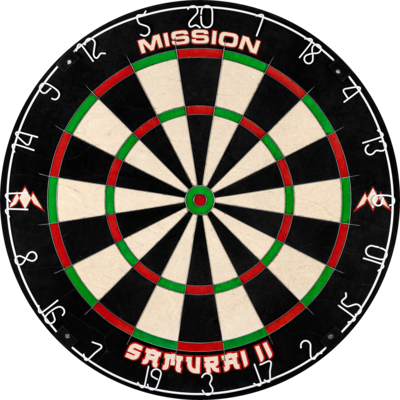 Order Mission Samurai II Dartboard online at Dartshopper.com ✓ Large assortment ✓ Fast Shipping ✓ Available from stock! ✓ Fast Delivery
On this page you find all dartboards suitable for darts players who play frequently or are professionally involved in the sport.
Do you need advice to find the right professional dartboard? Please contact our customer service!